Woof Not War by Steve Chapman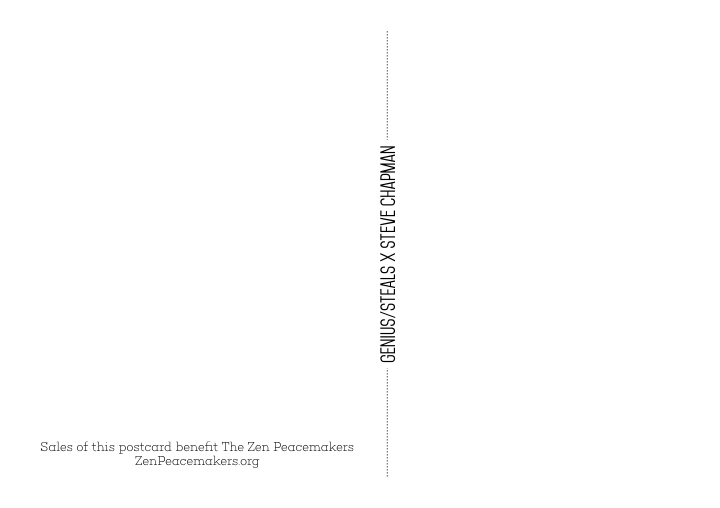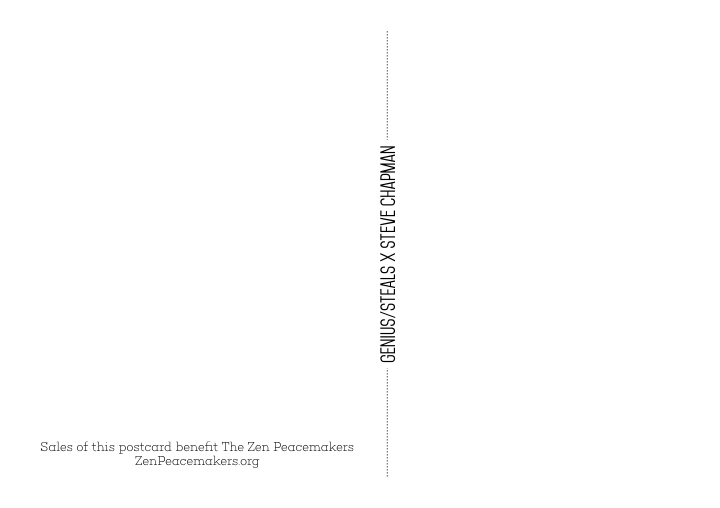 sold out
Woof Not War by Steve Chapman
Buy one postcard for $1.50 or a set of 15 postcards for $15.
This postcard was designed by Steve Chapman.
From the artist: "I'm an improviser by nature. As the e mail from Rosie/Faris popped into my inbox I had just decided to experiment with Lino printing. As I opened the packet of Lino my dog walked into the studio and peacefully licked my hand. The design emerged from this!"

100% of profits from the sales of this postcard will benefit The Zen Peacemakers. Steve says, "The three tenets of the Zen Peacemakers are close to my heart and my philosophy on life: Not Knowing, Bearing Witness and Compassionate Action. They are a movement for peaceful yet potent social activism." Read more about The Zen Peacemakers here.