Peaceful Cu*t by Tiffany Kenyon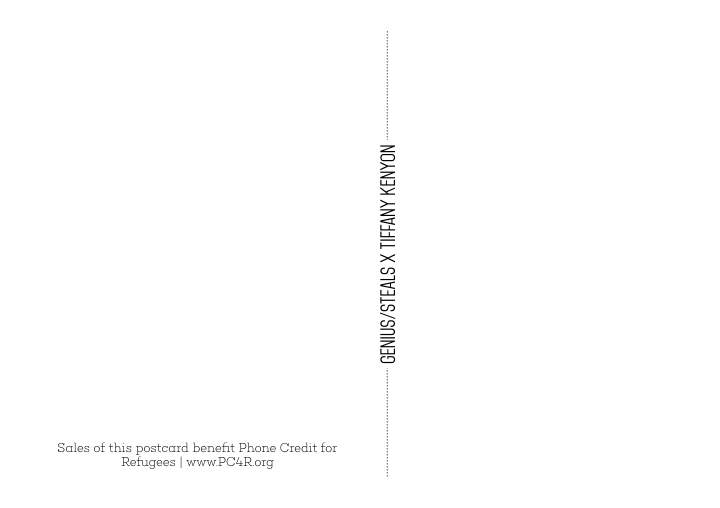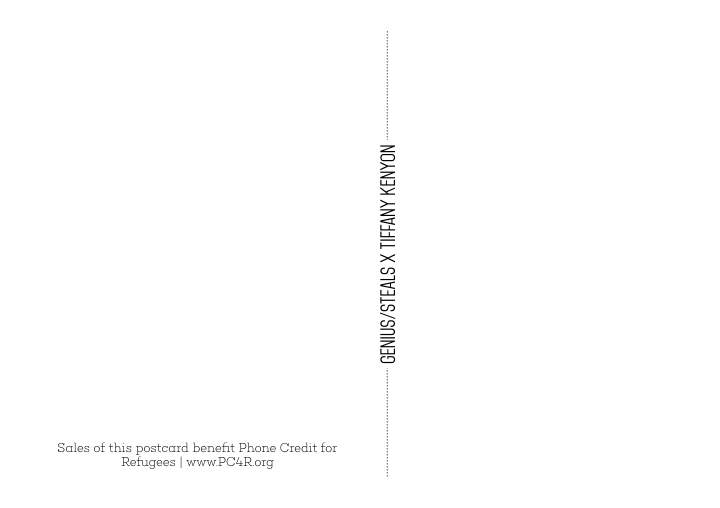 sold out
Peaceful Cu*t by Tiffany Kenyon
Buy one postcard for $1.50 or a set of 15 postcards for $15.
This postcard was designed by Tiffany Kenyon.
100% of profits from the sales of this postcard will benefit Phone Credit for Refugees, which provides mobile phone top-ups with asylum seekers and refugees separated from their families by war and conflict. Read more about the volunteer-run organization Phone Credit for Refugees here.