Happy New Year by Rosie Yakob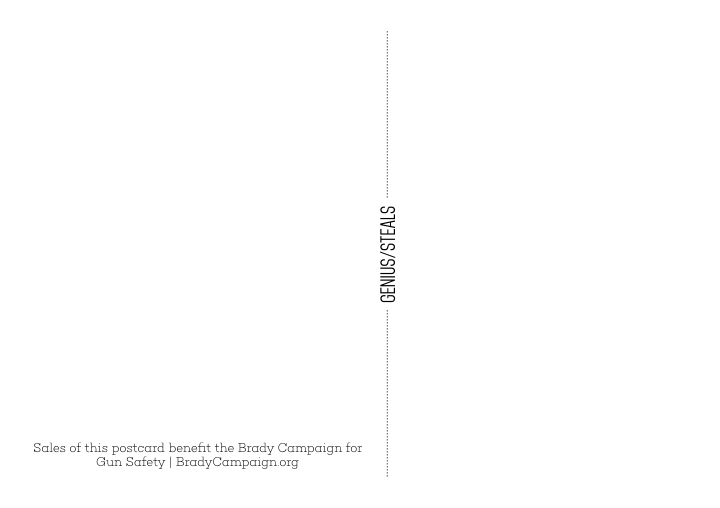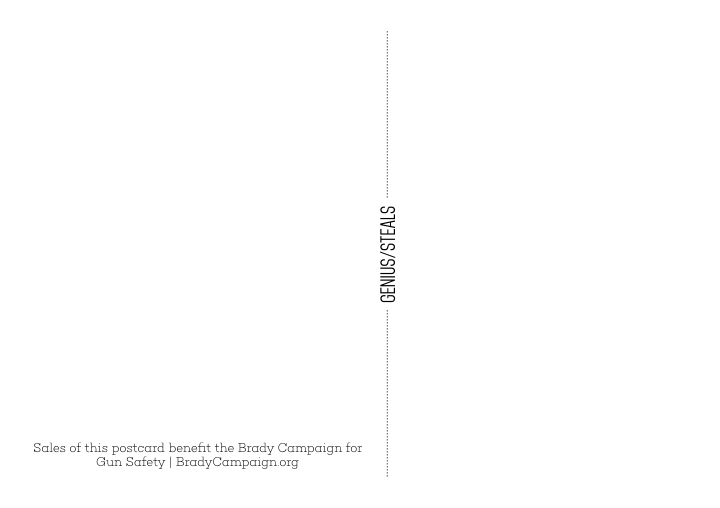 sold out
Happy New Year by Rosie Yakob
100% of profits from the sales of this postcard will benefit increased gun safety with the Brady Campaign. Their goal is to cut gun deaths in half by 2025, and they need our help!
Buy one postcard for $1.50 or a set of 15 postcards for $15.
"Did you know 90 percent of crime guns come from just 5 percent of gun dealers? These "bad apple" gun dealers may be small in number but have a large and tragic impact. We are determined to hold these gun dealers accountable and get crime guns off our streets by changing the gun industry."
Read more about the Brady Campaign here.
This postcard was designed by Genius Steals co-founder Rosie Yakob.