All I See Is Magic by Merritt Decloux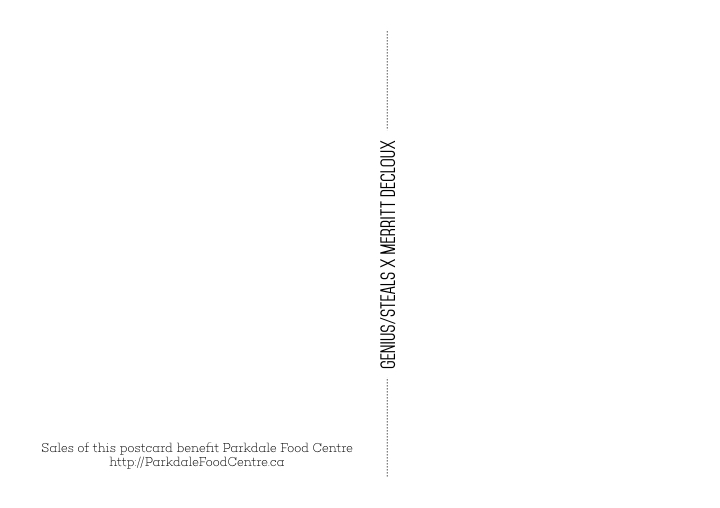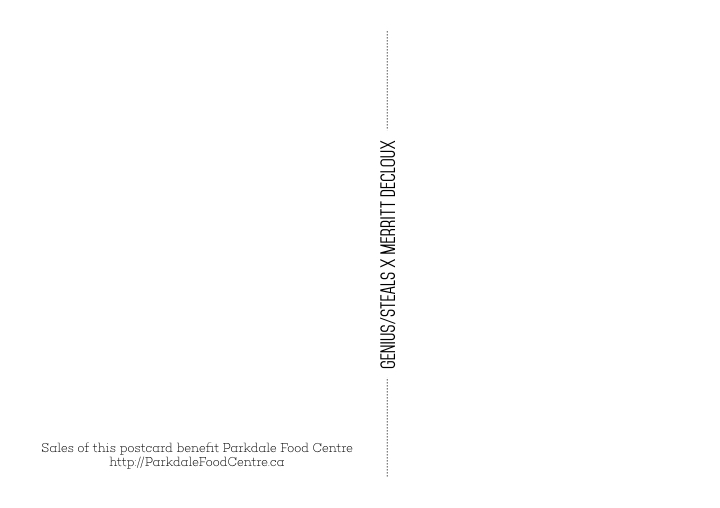 sold out
All I See Is Magic by Merritt Decloux
Buy one postcard for $1.50 or a set of 15 postcards for $15.
This postcard was designed by Merritt Decloux.
100% of profits from the sales of this postcard will benefit the Parkdale Food Centre in Ottawa. Their mission is to help neighbors, and neighborhoods, through healthy food and community partnerships. Read more on the Parkdale Food Centre here.