10 Questions For A Long Walk by Mark Pollard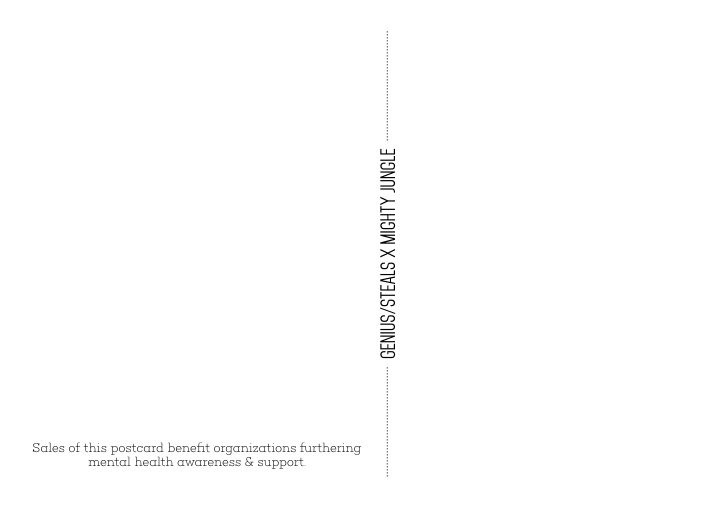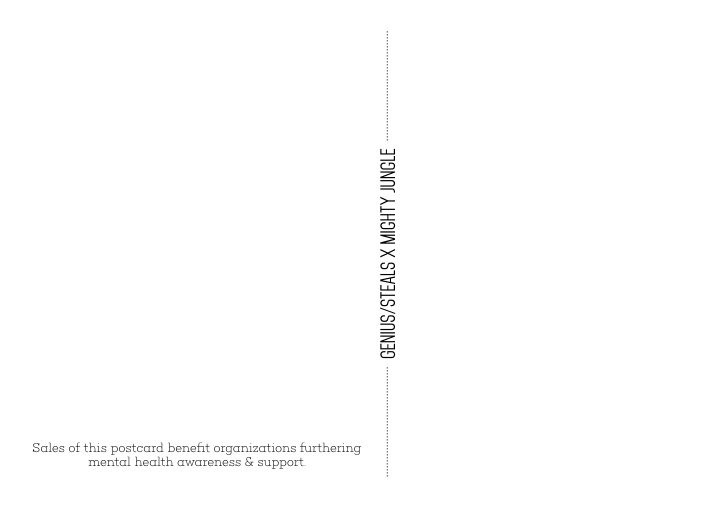 sold out
10 Questions For A Long Walk by Mark Pollard
Buy one postcard for $1.50 or a set of 15 postcards for $15.
This postcard was designed by Mark Pollard, founder of Mighty Jungle. He's a big fan of walks, and pondering while walking. Alone or with a friend, you might just find what you're looking for. And these questions are a perfect way to start.
100% of profits from the sales of this postcard will benefit mental health initiatives.